You can change language and time zone from the Krayin CRM configuration setting. Here I will introduce "How to Set Locale and Add-Type in Krayin?" Follow these steps to change the locale information:
You need to go on Dashboard -> Configuration
For the Locale setting, you have to set the Language and Timezone from the drop-down.
Note: Krayin CRM supported default English and Arabic languages.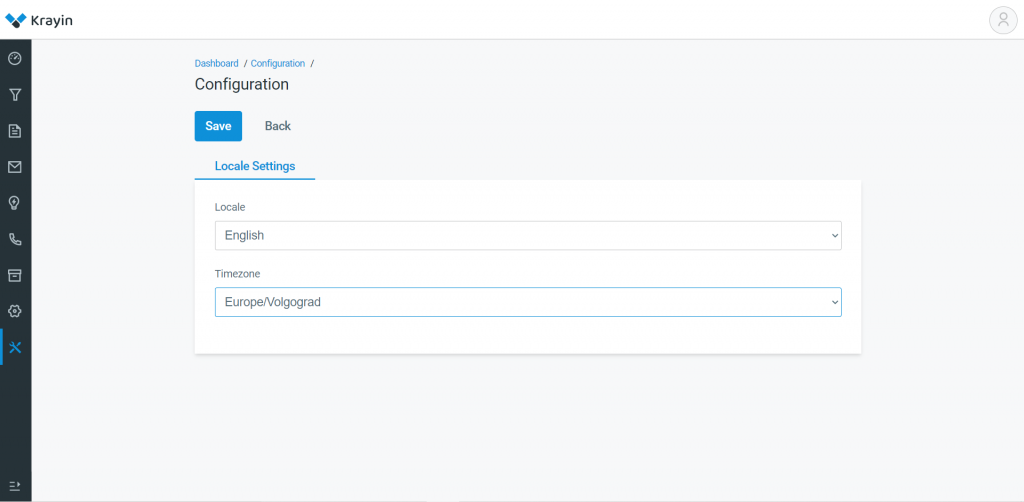 How to add Type in Krayin?
What is Type?
In Krayin CRM, Type is basically the Subscription of product, Renewal of product, Support for 1 Year, Product Purchase, etc. So you have to select from the drop-down when you will Add Lead. For example, You have purchased a subscription to a Product, so this is the type of that lead.
There is another Type in the Activity section, where you need to select the type of activity like call, meeting. so don't be confused because both are different.
Add Type:
Go to Dashboard -> Setting -> Type ->Add Type
When you will create the lead or add some activity then you need to add a Type also. First of all, you have to add a type then you can select from there.
You can edit or delete the Type using the Actions tab.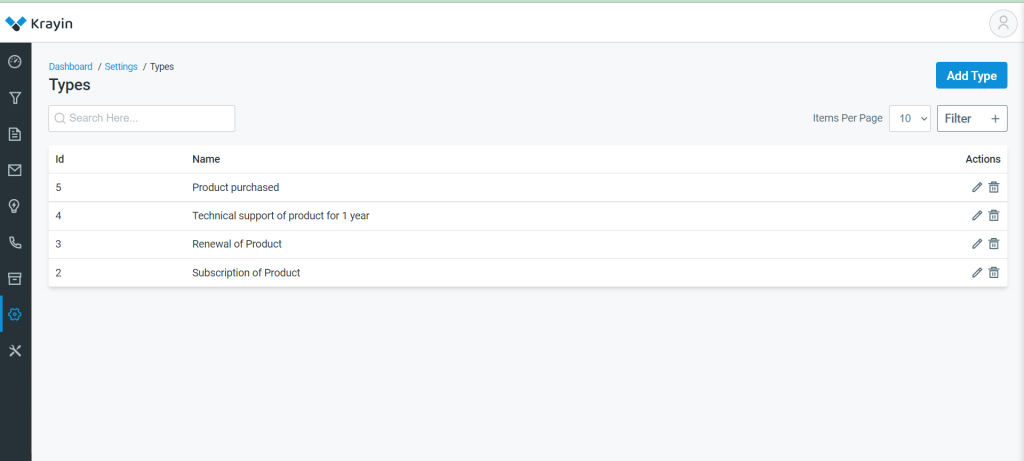 Use of Filter
If there are so many types, so you can find out by using Filter Tab. You need to put ID and Name of the type, now you will find out your desire Type.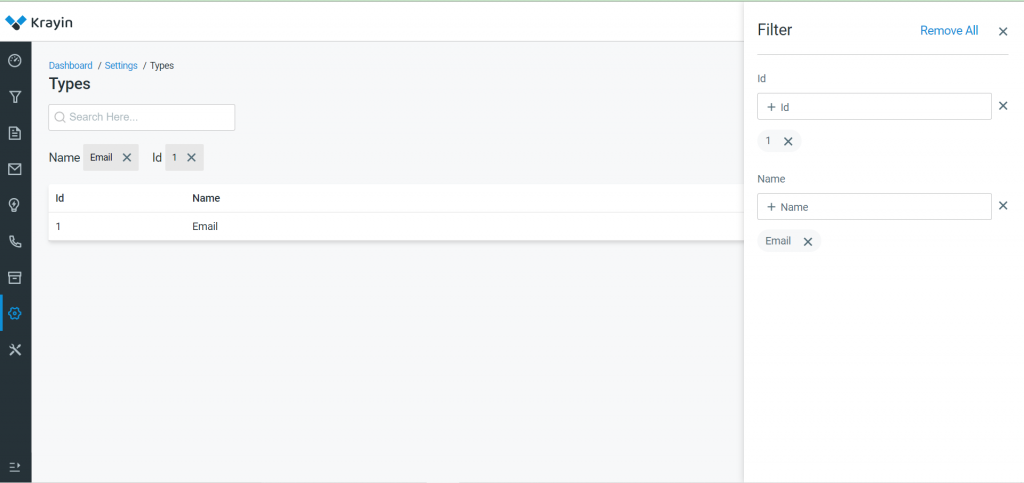 That's all about "How to Set Locale and Add-Type in Krayin?"
Hope this article is helpful for you, comment below-
. . .