One of the best ways to improve your business growth, business ROI, and retain your customer using Customer Relationship Management (CRM)solutions.
CRM is a very important part of business operation. Our Open Source PHP CRM helps your organization to build better relationships with clients so that you will get high business growth.
It is used to communicate with prospective clients, getting them onboard, sending quotations, collecting customer data, so that can easily analyzed customer life cycles.
CRM Stats
Customer relationship management software revenues have overtaken database management systems to become the largest of all software markets.
Nearly 60% of organizations increased IT spending in 2020. And so it remains the same in 2021.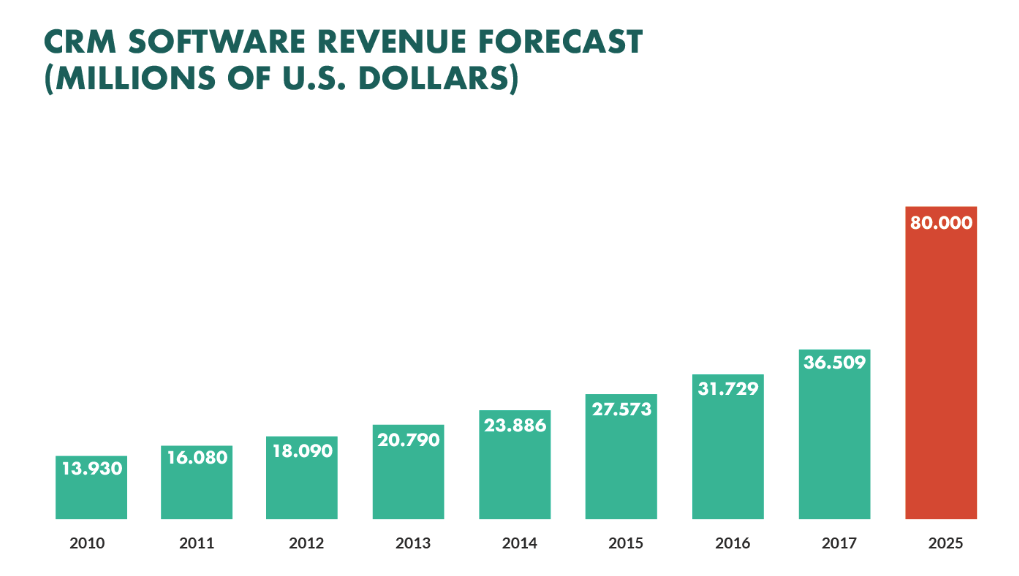 And with revenues expected to reach over $80 billion by 2025, it's no surprise that Open Source PHP CRM is the fastest growing software market.
Most Preferred PHP framework
There are many PHP frameworks, which you use to create CRM platforms like Laravel, CakePHP, CodeIgniter, Kohana, etc. But Laravel is the most popular PHP framework nowadays. So you can use Laravel to build PHP-based CRM software.
Laravel has elegant syntax. The main feature of laravel is to make the development process simple and attractive without sacrificing application functionality. So you can easily customize the laravel software.
Advantages of Laravel
MVC Architecture Support
Composer dependency manager so this allows developers to easily manage all the required dependencies instantly.
Pre-Installed Libraries
Fast Development Time
Security
Unite Testing
Top 5 PHP CRM platforms
Here I am going to discuss the most commonly used Open Source PHP CRM platform so that you can make a better choice.
OroCRM
OroCRM is an Open Source PHP customer relationship management solution. By using OroCRM, you can capture all customer interactions such as email response, product reviews, support tickets and social channels.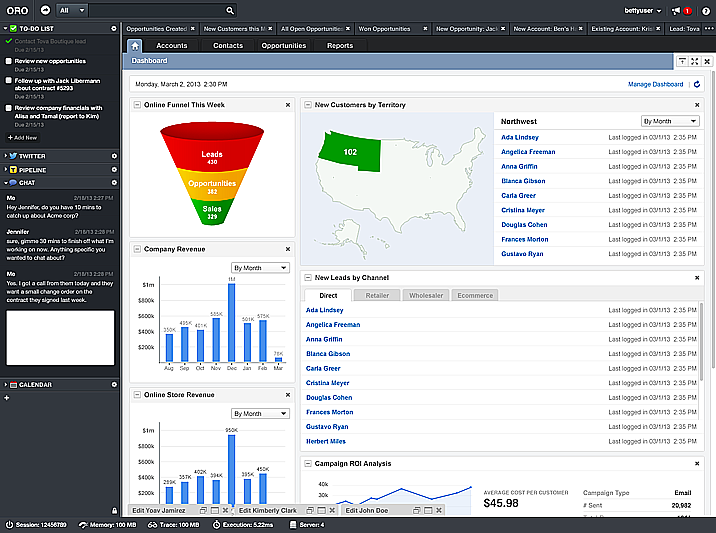 This CRM solution offers powerful reporting and analytics and lots of third-party integration.
And It comes with easy to deploy email marketing campaigns. Customers can easily deploy the OroCRM in either a SaaS environment or in an on-premise setup.
CiviCRM
CiviCRM is an Open Source PHP CRM platform built on PHP and MySQL. This solution is integrated with many open-source content management systems like WordPress, Jumla, and drupal.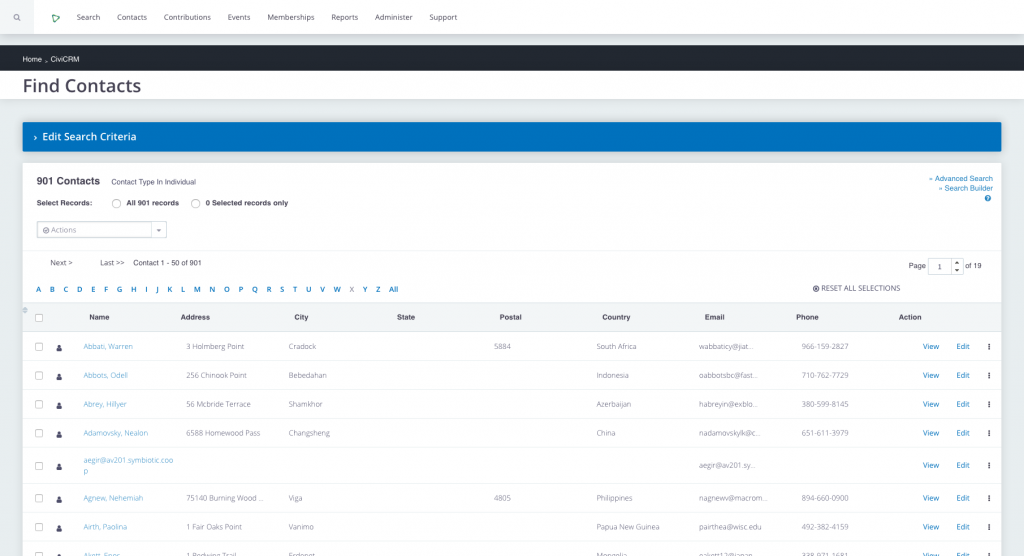 CiviCRM offers lots of features like event management, Activities Management, membership plan, and many more. It supported over 20 languages including English, French, Chinese, German, etc.
EpsoCRM
EpsoCRM is designed to meet the needs of small and medium businesses. EspoCRM is an open-source web application that allows you to see, enter and check all your company relationships regardless of the type.
It supported two-way contact integration that will decrease data errors and ensure that you and your team will have access to the most up-to-date customer detail.
Krayin CRM
Krayin CRM is a new kid in open source PHP CRM software.  It is built on the most popular PHP framework Laravel, since Krayin inherits features of laravel, this makes Krayin super flexible and scalable CRM software.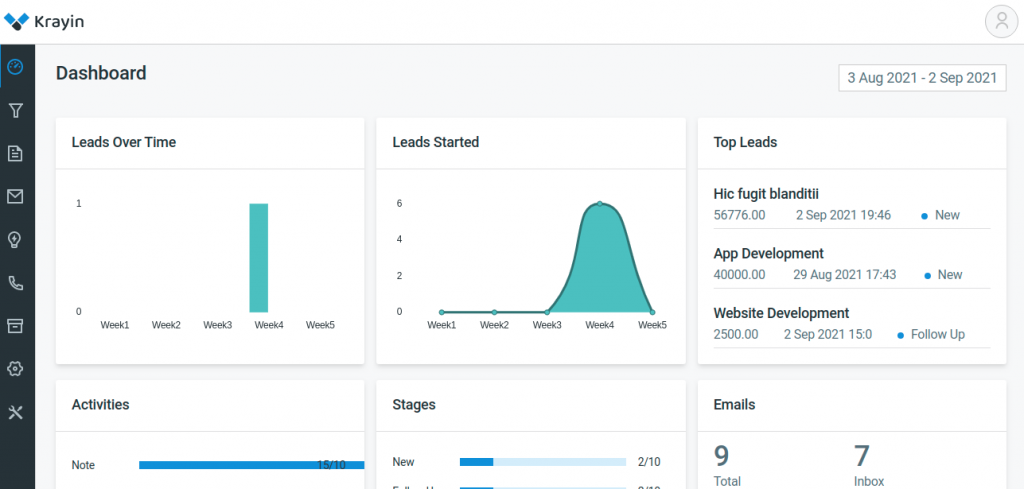 Krayin offers various features like lead management, contact management and activities management etc.
Krayin offers unmatched support that keeps you well on track with your progress or any query via live chat and a dedicated ticketing system.
OPAL CRM
OPAL CRM is a completely cloud-based (SaaS) CRM solution. This CRM provides end-to-end tracking of client details through of the sale cycle. By using OPAL CRM, you can track and manage leads offline and online in a single window.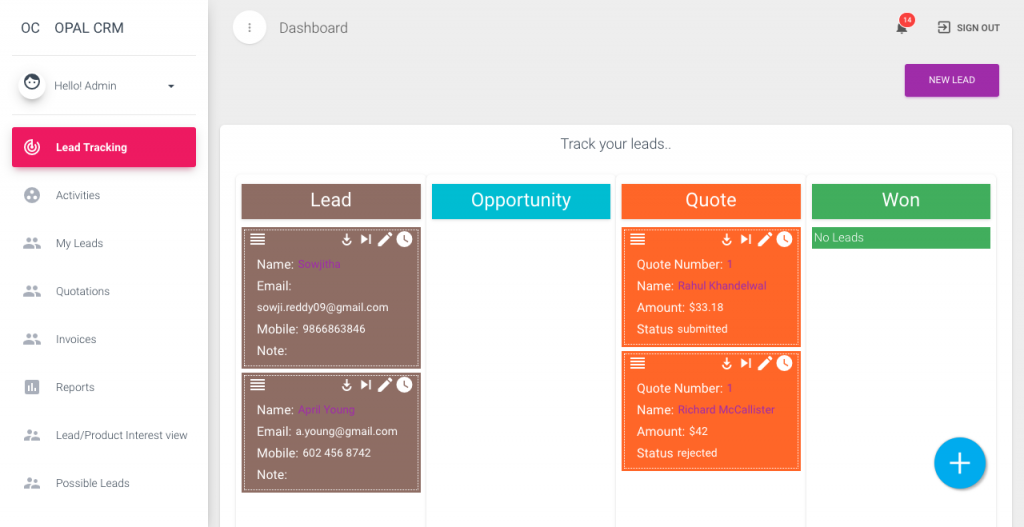 It is very unique CRM software and easy to use and fits in all budgets. It offers features like multi-tenant saas, activities management, manages quotations etc. So you can easily use OPAL crm.
Above All the Top 5 Best PHP based CRM platforms. Don't you have CRM platform, checkout this laravel based opensource-free CRM software Krayin.
Hope this is helpful for you If you have any issue so you can raise a ticket at https://webkul.uvdesk.com/en/.
. . .